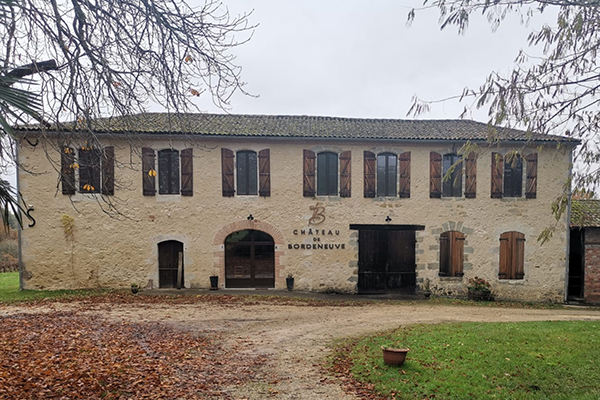 Bordeneuve Châteaux & Collections illustrates the quintessence of family craftsmanship in the production and maturing of eaux-de-vie of rare finesse, mainly benefiting from the Appellation d'Origine Contrôlée label. Thanks to an estate ideally situated on sandy, tawny soils, and clean, sustainable viticulture, the grape juice obtained is of exceptional quality.
In their distillery, equipped with copper stills, each harvest is the pretext for meticulous distillation, the heritage of know-how handed down from generation to generation. Then, in the old winery dating from 1840, with its thick walls and dirt floor, the maturing of the eaux-de-vie begins. These optimal conditions, combined with the use of new French oak barrels, carefully selected for the quality of their wood and the finesse of their toasting, ensure perfect ageing.
Today, the house is renowned not only for the excellence of its production, but also for its incomparable collection of vintage Armagnacs, patiently aged through the ages. The oldest of these treasures dates back to 1812, a testament to Bordeneuve Châteaux & Collections' unwavering passion and commitment to perfection.