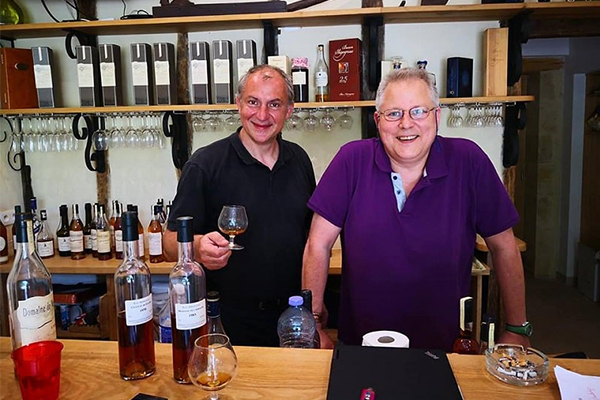 Armagnacs Baron de Sigognac are renowned for their originality and exceptional quality. Meticulous distillation in small copper column alembics ensures a slow, controlled process, giving each vintage an unrivalled aromatic bouquet. Their vintages, carefully preserved in Paradise, range from 1893 to 2005, promising a unique tasting experience with every sip.
An iconic legend surrounds the name Baron de Sigognac. It is said that one day, this baron, fascinated by the mystery of Armagnac ageing, removed all the traditional clocks from his cellars and replaced them with special dials. On the latter, each dial had only ten divisions, transforming each second into a year and each large hand into a decade. These singular clocks, counting only the centuries, symbolized the Baron's deep connection with time and the unique ageing process of Armagnac.
Legend has it that Baron de Sigognac came to rely solely on his palate to determine the age of his Armagnacs. Abandoning clocks, he became the living embodiment and indelible memory of his precious Armagnacs.
Baron de Sigognac Armagnac is a vibrant and passionate reflection of the soul of Gascony through the centuries. The Guasch family, owners of a vineyard dedicated exclusively to the production of Bas-Armagnac from Ugni Blanc and Baco grapes, invite you to plunge into the heart of this timeless history with Baron de Sigognac.